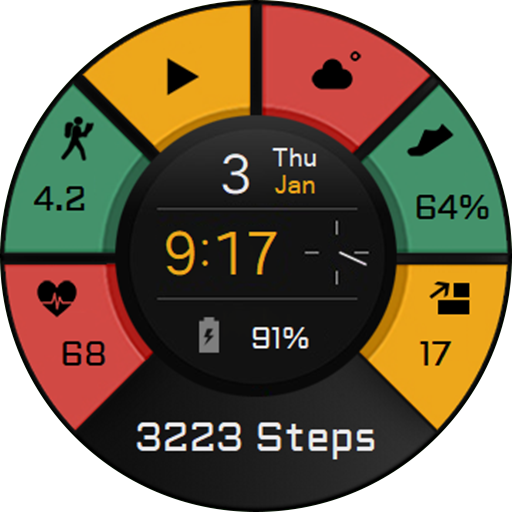 Description
3D Sports 12H/24H - Miles/KM

AOD last image

Single tap actions to open apps
Double tap time to change background

12H/24H time change from phone
AM/PM 12H

Heart Rate - Click to measure
Distance KM/Miles change on gear - Click Shealth
Steps% - Click Shealth
Floors - Click Shealth Floors
Music Player and Weather - Click
Steps - Click Shealth Steps
OVERVIEW
Version1.0.0 (2019.09.19)
Size493.39 KB
Age restriction For all ages
ExpirationNo expiration date
gail**
Simply beautiful
svel**
great app..thk u!
re.j**
The guy that made this thank you I liked it keep up the good work and have a great day you got a five from me
turn**
Love it but would like more color options. More girly colors.
jdud**
Great colors. Lots of easy to access shortcuts. 12 hour looks perfect. Nice work Mike.
dden**
Excellent design. Love the outer information. Great details and AOD. You can see all information with no problem. Excellent. Thanks Mike.