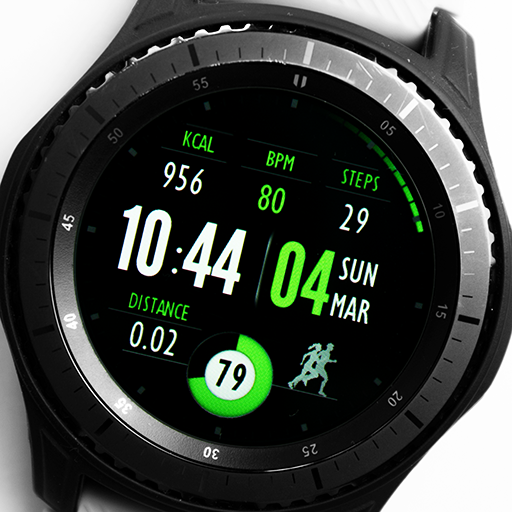 Description
Frontier 12H/24H
Color:White&Green

Displayed information:
-Battery %
-Kcal 
-Bpm
-Steps
-Distance (KM and Mile)
-Date
-12H/24H Time
-Double tap Action is activated for S Heatlth (running couple)

SUPORTED DATE LANUGUAGES:
-English - STANDARD
-German (DE+AT),French (France),Italian,Spanish (ES),Portuguese (BRA),Romanian.

More on:
INSTAGRAM : adrian linul
www.adrianlinul.com

Thank You

IMPORTANT:
An incorrect download is the responsibility of the person doing the operation. 
The downloading person is fully aware of this and assumes the mistake. 
Therefore, please read the specifications of this application in order to avoid any other inconvenience.

The movie below provides information about all versions available on the Galaxy Apps Store. 
Each design (color) is purchased separately.
OVERVIEW
Version2.0.0 (2018.03.07)
Size484.17 KB
Age restriction For all ages
ExpirationNo expiration date
andr**
Bravo....simplu si fain!
chee**
Love this watch face
fili**
Nice