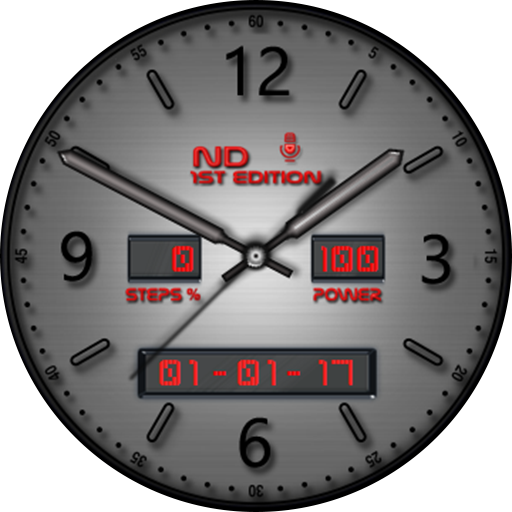 What's New
01-01-17 adjusted date display. It somehow got off center 

Added 12-26-16   3 new backgrounds & always on mode. tap logo to open S-voice

Added 2 more colors - added battery & step percentage - added schedule app by tapping digital date. Tap battery to open Battery App, and tap Steps to open Step App.
Description
A simple & clean watch face for your enjoyment.  It has lots of backgrounds that you can choose from by touching the screen.  It has the digital date, steps, power, and s-voice. Please check out https://nauglesdesigns.wordpress.com for more of my watchfaces, THANK YOU!
OVERVIEW
Version1.0.4 (2017.11.03)
Size850.0 KB
Age restriction For all ages
ExpirationNo expiration date
spro**
My style (3 features I've been looking for) however the "step" counter doesn't work correctly. 5* if you can fix. S3 Frontier
aden**
Nice face...thanks Updated 7/11/16: soooo cool...all useful infos shown..the face looks more elegant..many thanks for your great job!
hurr**
Cool watch with one major drawback being the fact that if you accidentally touch the dial it changes color.