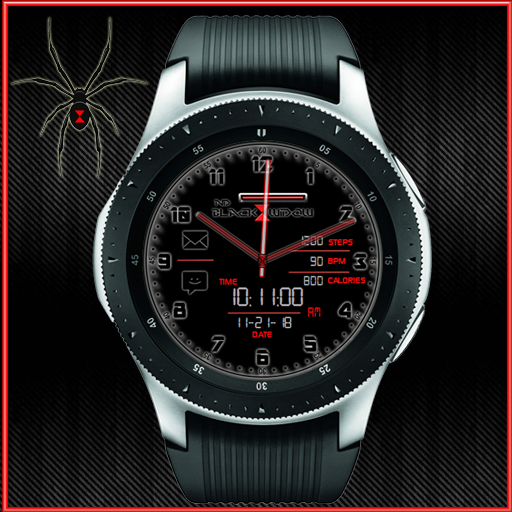 What's New
11/21/2018 - updated font

NOW FREE

03/17/18 - Added 12hr/24hr mode

1st update - changed distance to calories & made fonts easier to read. Changed hands for better contrast. and fixed recharge text.

2nd update - 04/23/17 - added AOD FOR Gear S3 & updated AOD for Gear S2.
Description
Thanks for checking out ND-BlackWidow. It's not loaded with lots of information, but cool & FREE.  It comes with a black background to save on battery, and ALWAYS ON MODE if you want to use it. Check out the picture for details, then download it for your enjoyment.  If you like this watch face, check out my others at https://nauglesdesigns.com. 

There's a upgraded, paid version of this watch face that's also available that has multiple backgrounds, and updated look called ND-BlackWidowPlus that's also available in the app store. I also added a digital only version called ND-BlackWidowDigital.
OVERVIEW
Version1.0.7 (2018.11.23)
Size503.31 KB
Age restriction For all ages
ExpirationNo expiration date
bria**
Very sharp looking watcheface
mich**
Nice. Thank you.
jaso**
I like!