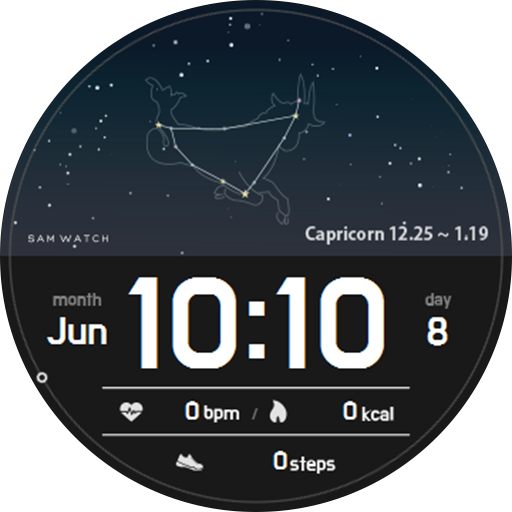 Description
This Watch is Wonderful!!!
SamWatch is convenience for you.
Full of good workmanship.

P.S If you have a watch face that supports color change, double tap the screen ~
OVERVIEW
Version
1.0.2 (2019.01.30)
Age restriction
For all ages
Expiration
No expiration date
Seller info
Corporate/rep. name
: Samtree/김바름
Business license number
: 5022948078
View details
ga41**
Nice face but no color change have a S3 frontier no color change but still a nice face .
alex**
I like it but i dont see any change of color just the constellation
kill**
Love the face but when I double tap it only changes the constellation not the colors. I have a gears3
kari**
Very nice watch face! Great options and colors! On S3 Classic!
isma**
Very impressive. Thank you Superb quality and great options.
dmc8**
Can't seem to change color but looks and works great. I have gear s2. Very thankful
matt**
Beautiful design! Thank you!!!!!