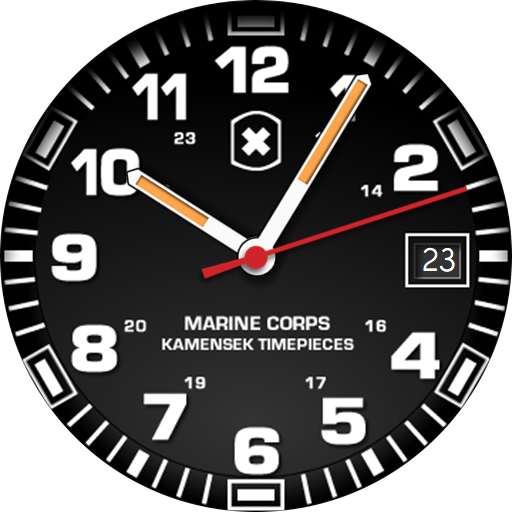 KT Canton Marine Corps - Luminous Watch Face - 3 Day Free Trial
Free
Offers in-app purchases
Description
Inspired by the best in military design, this is a luminous night-friendly watch face. Includes a date complication and sweeping second hand. Double-tap the face to change colors. Includes a 3 day free trial before purchase.
OVERVIEW
Version
3.0.0 (2019.05.30)
Age restriction
For all ages
Expiration
No expiration date
corn**
I previously purchased this watch face Apr 2018 but following a watch refresh, it indicates free trial has expired. Why?
tmig**
My favorite Swiss style face. And possibly one of the most realistic analog faces available. Too bad you can't buy it. At least it's free
davi**
Im trying to buy but i am not able to do so. Uninstalling and installing again every time the free trial expires. Please fix! I want to buy
jose**
How can I buy it?
geor**
Great face. I get a lot of compliments. I though it was hanging, but just realized you could switch colors with double tap.
smon**
Paid for this Watch Face now says Free trial expired. No contact from seller
hhob**
Good design. I can tolerate the Swiss Military text but the 100m text is incorrect. Why not just use IP68 or WR or nothing at all
scot**
Can battery, weather (temp) and pulse be added? Digital displays.