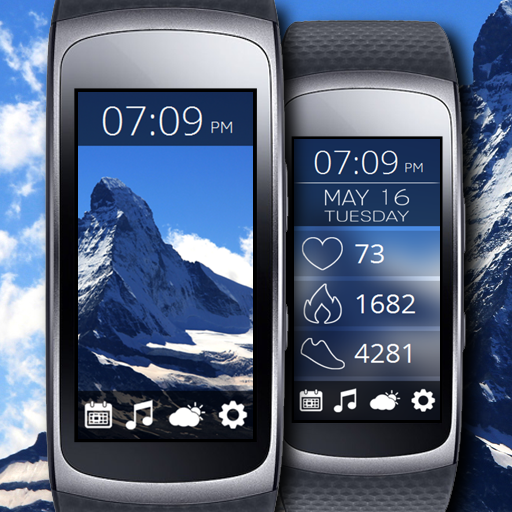 Matterhorn Swiss Mountain
Description
Matterhorn Swiss Mountain 12h Watchface.

This is an animated watchface which shifts the background when you spin your wrist due to the integrated gyro-sensor. If you tap the screen you can switch between the mountain background and an informative screen.
The watchface shows time (12h), date (ENGLISH), heart rate, calories (kcal) and steps. The Weather shortcut opens the AccuWeather App and provides information about the weather at your current location. The music shortcut opens the music App to control your music you are listening to. The schedule shortcut opens the daily schedule/calendar sync with your device and the settings icon the last position in the settings.

I'm open for your feedback, feel free to send me an email and have fun with this watch face!
OVERVIEW
Version1.0.1 (2017.05.26)
Size2.31 MB
Age restriction For all ages
ExpirationNo expiration date