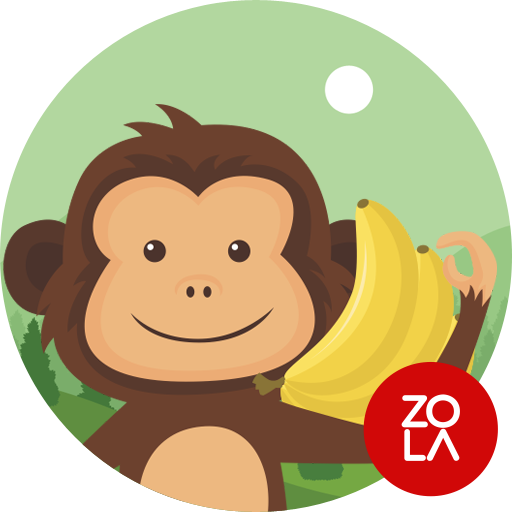 Hungry Monkey
$2.99 $0.00
Description
Hungry Monkey tells about Monkino a little monkey that try to get back his bananas stolen by a wicked monkey.

Hungry Monkey game has a unique gameplay. As player, help the Monkino catch the falling bananas as much as possible by tap on the screen to jump to the right or left. At the same time avoid obstacles like monkeys and branches.

Grab the opportunity to have a free ride and avoid obstacles by riding on the floating baloon. But beware with wicked monkey that try to pop the baloon.

During climbing on the tree, you can attack the wicked monkey with bees by grab a beehive.

Features:
- Mixed of challenge and fun
- Stunning graphics with a highly polished interface
- Easy to start yet challenging to fully master
- Smooth controls
- Nice gameplay with great sounds

If you looking for the best animal games for your smartwatch, maybe Hungry Monkey is a game that's well worth playing.
OVERVIEW
Version1.5.1 (2019.01.30)
Size9.9 MB
Age restriction For all ages
ExpirationNo expiration date
pick**
This game is super good and frustrating. Sometimes you want that banana he drops but you die when you do it sometimes.Great,fun,addictive.
mcfa**
A great looking/simplistic game that's perfect for a watch!
amen**
The game is extremely loud, & there doesnt seem to be a way to mute it or lower it. The actual game is good.
moll**
It's a great game! I just can't figure out how to turn down the volume!
bush**
Bezzle control does nothing on Galaxy smartwatch, can't control the monkey.
phro**
Glad it was free when I downloaded it, because this game is definitely not worth $3. It's not even worth being free.
kima**
Is good game but is hard
marn**
Fun game but needs volume control or at least sound or no sound options. If it had sound options it'd be a 5 star.
21ty**
I like it, very good game, but no volume control to lower sound.
five**
This is a perfect little game for the watch! The graphics are simple, smooth animation, and the music is just right for the game! Great job!