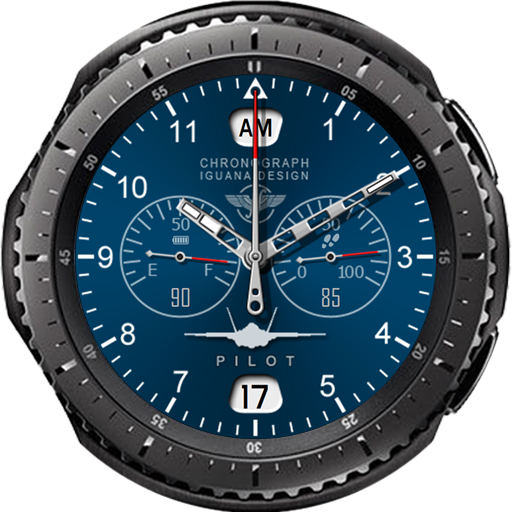 Description
Update 1.0.1
The hands are now brighter to read them better.


Very nice analog watchface in Pilot Style

Nice battery and steps display.

For description of Tap Action see pictures!

Visit my Website to see all my Watchfaces!
www.habbes.eu

Twitter:
https://twitter.com/IWD_Design

Look for "IWD" here in the Store for all my watchfeces!

enjoy...
OVERVIEW
Version1.0.1 (2019.10.25)
Size1.24 MB
Age restriction For all ages
ExpirationNo expiration date
sher**
One of my favorites! I love the different colored backgrounds and the shortcuts. AOD is wonderful. Thanks!
marj**
I really love this design and was actually surprised when it was under the free faces. Worked great but then I did the recent update and the step counter does not match with the actual steps in Samsung Health. I tried rebooting, reinstalling, etc and still not working. Any suggestions? Thank you! Thank you also for your reply. My pedometer was working perfectly also before and I have the Samsung Galaxy 10+. It only stopped working after the update, but every other function is fine. Maybe if you have another update down the road it may work again on my end. Thank you for your response...
sam.**
This design is flattened a little, then given a reflective effect. Another winner! Check out other faces from this very talented dev, too!
amga**
I like it, especially the clock face colors. They are muted but just right. I was looking for a burgundy red, and here it is. Perfect!
mary**
Awesome
plfo**
Only choice is light gray.
truj**
How do I change the color to navy blue?
dano**
The tilt of the plane is actually on my watch. Can you fix this?