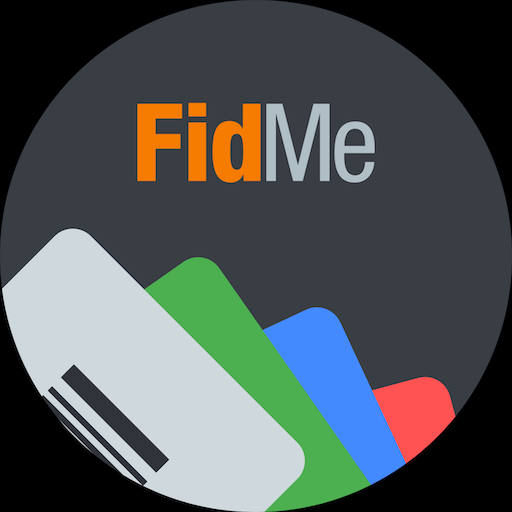 Description
FidMe gathers all your loyalty cards, coupons and deals on your phone and Samsung Gear S2. No more plastic cards, paper ads, no more forgotten or lost cards! Let your wallet breathe and save money!
www.fidme.com
OVERVIEW
Version
1.0.1 (2019.01.30)
Age restriction
For all ages
Expiration
No expiration date
robe**
I was able to load it on my Samsung watch. Tho there is a little bit of a lag when loading. If you can fix this issue definitely 5 stars
nick**
Does not display barcodes for Galaxy Watch.
good**
I've enjoyed using it and enjoy the convenience of having it on my watch without having to pull out my phone everytime I'm in the store does
John**
SSSSOOOO..... SLOW! Can't hardly get it to open on my watch because it just hangs and crashes... WORTHLESS
erns**
Doesn't work just hangs on grayscreen with fidme on the top. Gear S3 classic.
*****
Works great for me. Important tip is to turn off auto low brightness in the display settings
meh.**
This app is rendered unusable due to the 30+ seconds it takes after launch to become responsive. In several cases, it will also crash.
trul**
When trying to launch, there is a major delay when selecting a card. It's actually faster just to open the app on my phone over the watch.
rsza**
There's a major delay for 5 to 10 seconds everytime open the app..
ksup**
Great works as advertised
rbjz**
Seems to work well, but as others have mentioned, there is a lag on my gear S3 for about 7 seconds when changing cards.
jnaz**
Great app, and it works perfectly with the exception of a bit of lag at startup!
bb13**
Scanned my cards and the store scanned it and it would beep like it read it but it would come up invalid card. Bad app
geor**
I was able to add my Starbucks card and buy a cappuccino, so FidMe nicely substitutes for a dedicated Starbucks app. Also added library card
pama**
Doesn't load on my watch at all