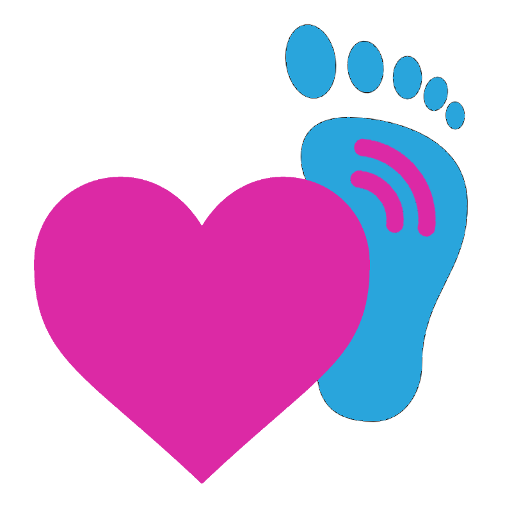 Heart Rate and Speed Transmitter for Zwift and Arcade Fitness
What's New
Enhanced compatibilty with some GPS head units (fix for big values being displayed with some device models)
Description
The app broadcasts heart rate and/or running speed (from GEAR S3, Galaxy, Sport, Active built in accelerometer and HR sensor) over Bluetooth Low Energy (with standard HR and running speed and cadence BLE profile)

Use your watch together with external apps like Zwift or Arcade Fitness while cycling indoor or running on a treadmill.

Another option is to monitor your heart rate with a Bluetooth Smart compatible GPS head unit.

Transform your watch into a standard Bluetooth Smart heart rate, speed and cadence sensor.

Please follow our recommandations when using the app :
1. If it doesn't work on first trial, please reboot your watch
2. If you want to use the app with Zwift on Windows, please use the companion app for pairing and not the direct connection (top right settings icone in the pairing screen)
3. Activate Always On Display on the watch
4. If you want to use the watch as a speed sensor, first lauch the speed transmitter app on the watch, then start a treadmill activity. This will ensure that the accelerometer updates the speed value regulary.
5. Don't forget to stop the app at the end of your workout to prevent battery drain.

If you still have some trouble, we will be happy to help you, please contact us per mail.
OVERVIEW
Version2.1.2 (2020.01.08)
Size53.09 KB
Age restriction For all ages
ExpirationNo expiration date
Seller info
Seller : BIPR
Corporate/rep. name : BIPR/Gregory Cordier
View details
java**
This app works great! I paired it to the app HR Monitor by BM Innovations. It's motivating when cycling to see the heart rate on a phone.
keit**
I love fitness apps in VR and recently wanted to try Supernatural on Oculus Quest. There's a feature to pair heart rate monitors to the companion app on my phone, however all I had was a Galaxy Watch Active 2. Sadly that does not work with the Supernatural Phone Companion app. Seems like the only thing compatible were 80 is dollar stand alone HRT like Polar and Wahoo. I found this app and decided to give it a try as its significantly cheaper than buying a HRT. And it works! Was able to pair and transmit my heart rate from my Galaxy Watch Active 2 to the Companion app saving me 74 bucks! Thanks for making this app!
crai**
Haven't been able to get the app to function so far. I've tried to switch over to connect through the zwift companion app as suggested in some of the other reviews but my samsung galaxy watch active is still not being found by zwift. The app seems to be function but the bluetooth connection through zwift is just continuously searching without any luck. I also have a garmin edge 530 but have not tried to connect to that yet. I will update my review once I have messed around with it a bit more and hopefully get it to connect. Update: I got the app to work great today! For everyone having similar connection issues, make sure the permissions are all turned on for the zwift companion app on your phone/tablet
rsil**
I was looking for a way to use my watch as a heartrate monitor for the Peloton bike, since the bike can read Bluetooth signals. I was a little nervous about whether this app would work for use case, and it's not free, so I wanted to be sure! I reached out to the developer before purchasing, and the communication was very helpful and I also felt confident they would refund me if I could not use it. Sure enough, it works perfectly! You do need to set the watch face to always have display on. But with a Galaxy Active Watch 2, it maintained perfect connectivity for the entire 45 minute ride. I confidently recommend this for Peloton riders!
jher**
How do I message the developer ? This app seems great except it shuts down all the time. How do I keep it running until my workout is done? Can I please get refunded this app is useless with my other fitness devices my wahoo elemnt and my pc for zwift pick it up but it fades all the time
cmca**
App won't even open on my watch. Rebooted watch several times uninstalled and reinstalled. Tried opening it directly on watch, from phone, nothing. Galaxy S3. Complete waste of money. Please refund asap Update - tried all troubleshooting seller recommended, no solution was found. Seller did refund promptly.
jtnu**
Cannot keep a connection while using zwift. I am trying to use the "always on" setting with my galaxy s3 watch and it is not working. Very disappointed. Please reach out to me for a fix. If not able to fix I am looking for a full refund. Thank you.
maso**
Works great for peleton ipad app! Both my wife and I use this, me on a gear s3 and hers is a galaxy watch active.