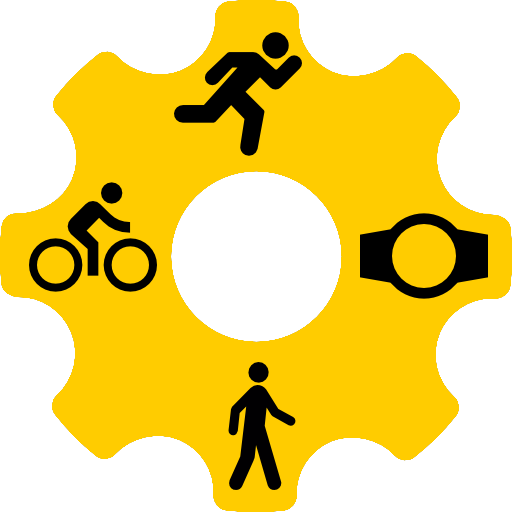 What's New
*** 3.4.8 ***
- Added support for bezel-less devices (Galaxy Active)
- Added support for activity profiles
- Moved several settings to profiles
- Added support for multiple layouts
- Updated intervals screen for advanced interval config
- Added support for multiple interval types (Splits, Go/Rest, Pyramid, Custom)
- Added 'Previous Lap' measures
- Added Lap 'Remaining' measure
- Improved HR restart logic
- Improved HR zone coloring
- HR measure background colored to zone
- Pause/Lap layouts can now have uneatable charts
- Updated Strava authentication
- Built in an Auto Recovery feature
- Fixed Treadmill calibration bug
- Added Polish language translation
- Many other fixes and improvements 

*** 3.2.1 ***
- Some workarounds for recent Gear S3/Sport Tizen 4 update causing GPS issues.
- In activity background app management improvements.
- Added experimental feature - 'Double Press' to finish and confirm dialog (lap, pause etc) so screen press is not required. Use with caution as a button double press will immediately finish your activity. Can be turned on in Settings-Advanced. 
- Minor tweaks and bug fixes

*** 3.1.7 ***
- Now supports the following languages:
  - Arabic
  - English
  - Dutch
  - French
  - German
  - Greek
  - Portuguese
  - Spanish
- New activity types
  - Spinning
  - Weights
  - Workout
- Added Calorie (HR) to support new activities, and riding(cycling), calculates Calories from user configuration (in settings) and Heart Rate.

- Added option to upload Calories to Strava
- Added support for multi function BLE heart rate devices, tested on Wahoo Tickr x
- General framework updates, tweaks and fixes


*** 2.9.2 ***
- Added Strava Auto upload option
- Added auto configured GPS (on/off) (Outdoor/Indoor) for activities
- Added additional activities for (Indoor/Outdoor)
- Added framework to add additional activities in future versions.
- Added Treadmill distance calibration (at end of activity)
- Added Running Stride calibration to user setup
- Added activity active sensor icons to home screen
- BLE HR Tweaks to support multi function devices (untested)
- General minor UI fixes and tweaks

*** 2.8.2 ***
- Added BLE Heart Rate support
- Reliability Improvements
- UI Mods and fixes

*** 2.6.6 ***
- Fixed bug where distance could be lost during periodic GPS signal loss.
- Library updates and menu animation improvements
- Removed Ambient Modes, now just (Held On or Gear Default), user can control screen brightness from watch settings panel.
- Add shortcut for activity setting on main home screen
- Minor fixes

*** 2.6.1 ***
- General Performance Improvements

*** 2.5.6 ***
- No longer supporting Tizen 2.x (Gear S2) due to API issues which have prevented me from providing a reliable product on this platform. Sorry Gear S2 users!
- Existing GT tracking logs are not fully compatible with this version, please ensure all logs are uploaded to Strava before upgrading.

** FIXES **
- Treadmill (indoor) upload missing HR/Split data.
- UI improvements and updates

** NEW FEATURES **
- Configurable Screens (Tracking, View Log, Pause Popup and Lap Popup)
- Charts in Configurable screens - Experimental
- Breadcrumb Map in Configurable Screens
- Selectable Screen Themes
- Selectable Measure Styles for max,avg and min values
- Auto Pause (With GPS coverage) - Experimental
- Basic Heart Rate Zones (Configured in Settings->User), and can be prefilled from Strava
- Pause logic rewrite (to Fix Strava Flybys issue)
- Email log as TCX
- Instant Pace/Speed stabilisation
- Additional Strava upload config/choices
  - Watch/Strava Moving Time
  - Watch/Strava Distance
  - Watch/Strava Elevation
- Log file optimisation
- Tracking Logs - Delete all logs option (only shows after 5 logs)
Description
Please like and follow my Facebook page to send and receive feedback, updates and info on the progress and planned features of Gear Tracker: https://www.facebook.com/GearTrackerApp/

As a runner I struggled with some of the inaccuracy on the current Gear S/Galaxy Watch tracking apps, so I wrote my own.
My goal was to write a simple standalone GPS tracking app with some basic reliable stats while running, and allow me to directly upload my runs to Strava for detailed analysis. Alternatively you can use a third party sync service to sync your Strava activities to other platforms. Gear Tracker now also has an Email TCX option to manually export your activities.

Please check out my help page for more info here: https://geartracker.limegreenv.com/help/

This is an ongoing project, and I will be adding features based on my own requirements and feedback from users.

 Supported Languages:
  - Arabic
  - English
  - Dutch
  - French
  - German
  - Greek
  - Polish
  - Portuguese
  - Spanish

Current Features:
 - Track Runs/Rides/Walks/Workouts
 - Bluetooth Heart Rate Chest Strap Support
 - Customization of Activity Profiles
 - Multiple Configurable Screen Layouts (Tracking, View Log, Pause Popup and Lap Popup)
 - Charts in Configurable screens
 - Breadcrumb Map in Configurable screens
 - Selectable Screen Themes
 - Selectable Measure Styles for max, avg and min values
 - Indoor Mode - GPS Off (for Runs and Walks only)
 - Indoor Run - Distance calibration
 - Indoor Run - Stride calibration
 - GPS status screen with Stand Alone and Tethered GPS mode indicator
 - Configurable logging intervals from 1 to 11 seconds. Choose your preferred level of detail. Ideal for faster sports like riding and mountain biking where more detail is needed.
 - Track distance in Miles/Kilometers, elevation in Meters/ft
 - Multiple Intervals/Laps with notifications (TCX upload with laps)
   - Splits
   - Go/Rest
   - Pyramid
   - Custom
 - Configurable Feedback (None, Vibrate, Sound (Beeps), Both)
 - Pause Modes (Race, Manual, Auto (see below))
 - Auto Pause - Experimental! - Only with good GPS coverage.
 - Screen Modes (Watch Default, Held On)
 - Launch Help Page Icon (work in progress)
 - Basic Heart Rate Zones (Configured in Settings->User), and can be prefilled from Strava
 - Stats:
   - Avg Pace min/(km/mi)
   - Avg Speed (km/mi)
   - Current Pace min/(km/mi)
   - Current Speed (kph/mph)
   - Instant Pace min/(km/mi) - taken from a small set of recent data points to smooth result.
   - Instant Speed (kph/mph) - taken from a small set of recent data points to smooth result.
   - Distance (km/mi)
   - Duration (hh:mm:ss)
   - Speed (km/mi) 
   - Heart Rate (bpm, min, max, avg)
   - Altitude/Elevation (+, -, max, min, absolute, zero+-)
   - Cadence (SPM, Runs and Walks only)
   - Total Steps (Runs and Walks only)
   - Calories (PED), from Pedometer (Runs and Walks only)
   - Calories (HR), from User Settings and Heart Rate calculation
   - Battery Level %
   - Battery Usage %
   - Battery Est Usage/hour %
 - Tracking Logs
   - Strava Upload (TCX with laps)
     - Auto upload option
     - Secure token exchange
     - No stored usernames or passwords
     - Configurable upload
      - Watch/Strava Moving Time
      - Watch/Strava Distance
      - Watch/Strava Elevation
    - Ability to email log as TCX
    - Delete all logs option (only shows after 5 logs)
 
- User Feedback Requests: If there's a feature you'd like to see please send an email to geartracker@limegreenv.com or visit my Facebook page at https://www.facebook.com/GearTrackerApp/
OVERVIEW
Version
3.4.8 (2019.05.23)
Age restriction
For all ages
Expiration
No expiration date
zac5**
Fantastic app! I have not seen a way to sync to runtastic instead of strava, but I am loving the customizable screens enough to not care!
lyns**
This app is awesome!!! No complaints at all. Thank you for creating this app and everyone should definitely buy it!!
mrag**
Edit: I figured out what I was doing wrong. I'll review again after using it for a while.
mrmi**
Runner tracker by a runner. I have tried every running app on the glaxy watch and this is the best one! You won't regret this purchase.
chri**
I'm just at my wit's end with this POS Samsung Galaxy Watch. It's most likely the watch but today gear tracked 4.67 miles on a 3 mile run.
bsun**
This application is best in class with great support. The customization feature is beautifully implemented.
jbgo**
Bought this app so I could use external heart monitor.....work great unless you use spotify offline from your Samsung watch.
bens**
This app solved all run update issues with Strava from my Galaxy Watch. Very happy, best app and developer response I've had!