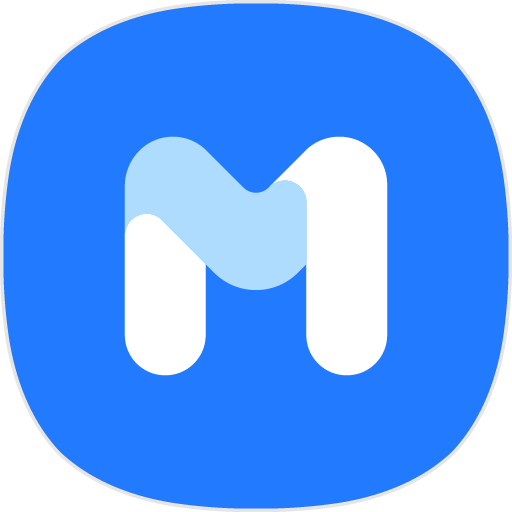 What's New
• Samsung Members is renewed over all!
• Enjoy new community features like the accept solution and the badge
• Manage your device using the more powerful diagnostics feature
Description
Expert support, community connections & exclusive perks. 
 Possibility starts here. 

 Discover your possibilities with Samsung Members.
 In here, you'll discover just what you want, plus a whole world of other things you never knew you needed - until now :

 ■ Get insider tips to unlock your device's full potential
 ■ Easily review device diagnostics
 ■ Access exclusive events and benefits 
 ■ Pose questions directly to the experts and get 1-on-1 customer support
 ■ Connect and share with others in the community

 (Availability and services offered above may vary by country and region)

 ※ Note: 
 This application requires network connection (Wi-Fi, 3G/LTE and so on). Additional charges may apply for network connection.
Permissions required
The following permissions are required to use this app.
Body sensorsaccess sensor data about your vital signs
Telephonemake and manage phone calls
Locationaccess this device's location
Storageaccess photos, media and files on your device
Cameratake pictures and record video
Contactsaccess your contacts
OVERVIEW
Version3.5.00.14 (2020.04.08)
Size33.25 MB
Age restriction For all ages
ExpirationNo expiration date
Seller info
Seller : Samsung Electronics Co.,Ltd.
Corporate/rep. name : Samsung Electronics Co.,Ltd./Kinam Kim
View details
adin**
I love my phone but i dread the software updates. Every time there's an update, i lose features. Today i cannot answer phonecalls, tap, tap,
crui**
My note 8 updated and it looks really generic and cheap, half a day battery life. Glitchy screen and and high RAM usage
more**
new update sucks.. it removed everything i liked about samsung. i should switch to apple.
keyl**
Still refuses to update weeks later.
flor**
Keeps asking for updates, but never even finishes...WTF!?
jorg**
This app is so annoying. Not possible to update. But have a notification to update all the time on my 9+. Either fix it or take it off.
rafa**
I need to remove this from my phone!
beas**
The best
jesb**
Works very good
marl**
How can I remove this app from my phone ASAP please let me know if you can help because is not working properly and it is making my phone go
abie**
works great
unta**
Installation Failed
kevi**
Another failed update
keit**
"Installation failed. Try later." Getting this all the time...
ca_w**
Installation Failed try later. com.samsung.android.voc:-8