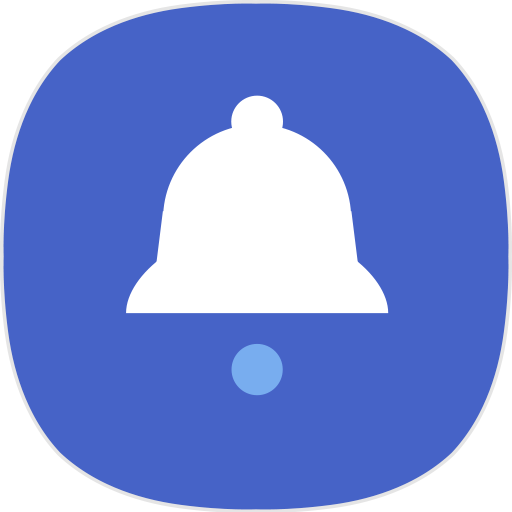 What's New
- Dynamic snooze: Allows you to adjust the snooze time when a full screen alert occurs
- The user experience for date and time selection has been improved
- The bug that was preventing alerts from the device when it was low on memory has been fixed
- The bug that was preventing alerts from synced recurring reminders has been fixed
Description
Reminder is a smart app that lets you easily add things to do or remember to your device. It alerts you of them in advance at the right time, in the right place, according to your situation.

1. Receive alerts at any time, anywhere
Reminder provides several time alert conditions, such as date, day, and time options, as well as repeat conditions.
You can receive alerts from Reminder when you arrive at or leave a specific location. When you need to buy something from a mall, create a reminder by adding a place condition.
※ You need to turn on "Location" on your device to receive alerts for reminders that have a place condition.
You can create a reminder to alert you only once or repeatedly until you check it so you don't miss out on important things.
You can receive reminder alerts when you get in or out of your car. For instance, you can receive an alert when you need to be reminded of something that you need to take with you before getting out of your car.
※ You need to turn on "Bluetooth" on your smartphone to receive alerts when getting in or out of your car.
※ You need to register your car's Bluetooth device in Samsung account > Places > Add > Car. (You only need to register once)
※ Reminder can alert you when you get in or out of your car based on when your car's Bluetooth device connects to or disconnects from your smartphone.

2. Different ways of creating reminders
1) Open the Reminder app, tap the Plus (+) button at the top, and then create a reminder.
2) While pressing down the Bixby key, create a reminder using your voice. For example, say "Remind me to pick up milk at 2 pm today." Then, a reminder that will alert you at 2:00 PM is created.
3) Tap the Share button from any app, select Reminder, and then attach a text message, photo, link, etc. to a reminder. For instance, when you find something that you want to read again on the internet, tap the Share button, and select Reminder. Then, the relevant link is saved to a reminder.
4) In some Samsung apps, such as Message or Video, you can create a reminder using the Send to Reminder button.
※ If you want to create a reminder by giving Bixby a voice command, then you need to sign in using your Samsung account, and also connect to a network.
※ The apps supported by Reminder are subject to change.

3. Different ways of checking reminders
You can check created reminders through the Calendar app, AOD, Reminder Edge panel, Reminder widget, and Bixby Home.
※ You can only view reminders that include time alert conditions in Calendar on devices running Android 9 Pie or later.

4. Tips for making the most of Reminder
When you receive a text message containing a coupon, touch and hold the coupon in the text message, add it to Reminder, and then use it when you arrive at the relevant store, coffee shop, or hair salon.
Remember your parking location with the help of Bixby Voice. You can save your parking location to your device by saying, "Remember that my parking location is Basement 3." When you want to know where your car is parked, say "Tell me where I parked my car."
Permissions required
The following permissions are required to use this app.
Calendaraccess your calendar
Locationaccess this device's location
Storageaccess photos, media and files on your device
Contactsaccess your contacts
OVERVIEW
Version11.2.00.6000 (2020.04.22)
Size13.27 MB
Age restriction For all ages
ExpirationNo expiration date
Seller info
Seller : Samsung Electronics Co., Ltd.
Corporate/rep. name : Samsung Electronics Co.,Ltd./Kinam Kim
View details
tamm**
Please fix: when a reminder is for all day, it displays on the calendar as the day BEFORE the day it is supposed to be on.
dlsz**
App is handy, however, could use some update. The shared notes/lists are way to hidden and can't seem to be set as a favorite or even added to the main screen. Also when creating check list I would add items and save then go back in to add more items and previously added items were deleted. Need items to stay on the list until checked off.
lion**
I have used reminder for a long time, and recently I switched my phone from galaxy s8 to galaxy s20+, I used to have an option to remind once or keep reminding, I really liked that feature of the keep reminding until I dismissed it. But now that option isn't available. Am I able to get it back or why was it removed. Now it just has the different sound volumes but not keep reminding
will**
Sucks
sand**
Ever easy to use
robe**
Helpful for my life
jasr**
Just stop trying with software
banu**
I g o g in j
laki**
A must have
jime**
N un MN 4 b
alop**
I
dann**
Ii